Martin Luther King, Jr, a recipe, a Hobbit & Resolutions: 2012 edition
Our day began with a little of
this recipe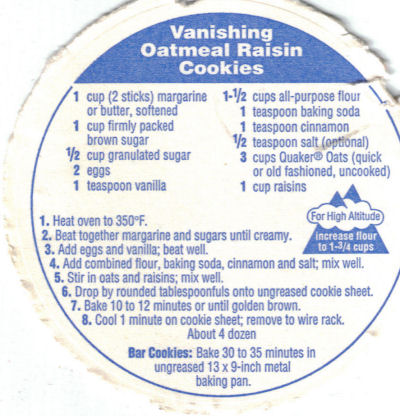 but subbing out the raisins for semi-sweet chocolate chips (and dropping the cinnamon).
I baked them last night as we were all grumpy and needed a little cookie love.
Then, the kids woke up
(Blog reality check #1: Okay so maybe
I
began my day with coffee & cookie love)
The little ones had their first of two Hobbit breakfasts.
(And then blog reality check #2: A little fighting among them while I chat with a dear friend on the phone and empty the dishwasher)
Then the older ones awoke to scrambled eggs wrapped in rotis (Indian flatbread) & the little girls completed their Second Breakfast.
While we chowed, we studied a little of
this
or or what I like to say to the kids is
"The Realistic Bible Reading plan for Normal Families"
It is manageable:
I split the lesson over a few days,
it sparks discussion from the little ones more than their sweet Sunday School answers
of "God & Jesus" to questions directed at their level
with a component of creating art to boot.
Not just any ole' refrigerator masterpiece but our own Storybook bible.
We will see if we can do this part
but arts and crafts aren't my strong suit.
BUT
my favorite part is that my teen and tween can delve into the same exact passage that we are reading with the younger ones
but at their level with my lobbing questions or fielding theirs that come up.
Today, before I read question #2 of the first week,
"Did God cause sin to come into the world?",
my wise son piped up with that very question on his own.
Good stuff, peeps!
I stop when the youngest can't be redirected any longer or the older ones start to glaze over which gets us through 1/3 of the lesson.
It doesn't have to be checked off a to-do list,
just being faithful to steep my children in the rich words
that are living and active is what I am called to do.
This is one of my
"Resolutions" for 2012
AKA
"My will being shaped
by God working in my heart
to direct my desires"
Resolutions work when our
deepest desires are
being transformed by the
Master Planner.
Then, it is school time.
Abby pulls up
"I have a dream"
as it is MLK jr's Birthday and they are off from formal school.
Then, I open up this
link, Martin's Big Words by Doreen Rappaport and illustrated by Bryan Collier
. It is wonderful. Here is Doreen Rappaport's
author page with teacher's resources
!
All of us gather around the laptop to watch this worthy Multimedia presentation of a scholastic book about Dr. King. Here is a
great worksheet
you could use with your elementary aged students via Angela at "Hippo Hooray for Second Grade".
(Reality Check #3 as Moms tend to read blogs and feel guilty-The littlest one's toes kept whacking the monitor every time she saw the illustration of Mr. King flash up on the screen which annoyed her siblings to no end. After 3.8 minutes we quieted down and absorbed it.)
The kids wanted to know what the story referred to when it said
some blacks wanted to use their fists to bring about change as opposed to Rev. King's non violent methods.
"Pink Panthers" slipped right out of my mouth.
Oh brother. Sorry Malcolm X Huey Newton & Bobby Seale.*
I needed a second cup of caffeine right about then.
Then we watched this little
cute little story
:
I never knew that MLK, Jr and his Dad (Sr.) went to Germany and decided to change their name to Martin from Michael as they were so impressed with Martin Luther (You know of the
Reformation fame)
!
After a bit of reserach there is some differing views on that as it may have been MLK, Sr.'s wish to fulfill
his
father's deathbed desire to have his name be Martin not Michael. See
here
for information from PBS.
Then the girls went to a neighbor's home
and we quietly did school, read emails, blogged, and lazed around recovering from colds and palate expanders.
Not bad for 4 in the afternoon.
I wish every Monday could be like today.
Precious times.
I love my kids.
Happy Monday to you!
*Thanks to a well informed reader, Mary from 365randomverses, I made the correction.